Car Safety Tips for the Summer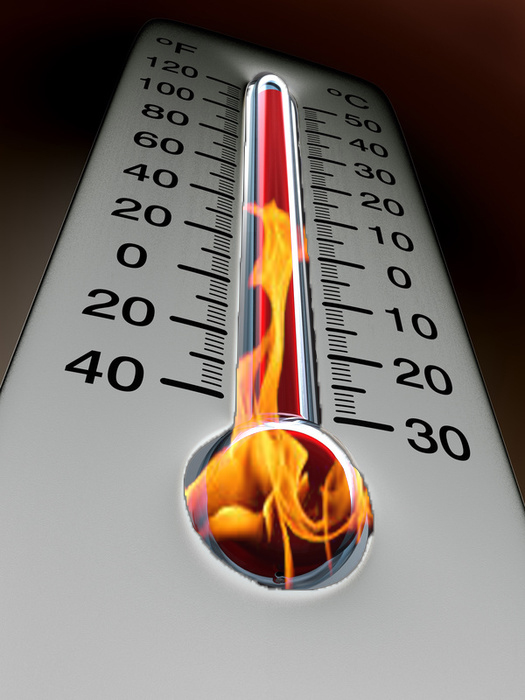 Do you realize that even on a beautiful 70-degree day it can feel like 110 degrees inside your vehicle? Leaving your pet in a car, even with cracked windows, can put your pet at risk of serious illness and even death.
As summer approaches, Virginia Tire and Auto wants to emphasize the danger of a heated car.
The temperature inside your vehicle can rise almost 20º F in just 10 minutes. In 20 minutes, it can rise almost 30º F and the longer you wait, the higher climbs. At 60 minutes, the temperature in your vehicle can be more than 40 degrees higher than the outside temperature.
During the summer months there are also tragic stories of babies and toddlers being left alone in cars which has lead to heat stroke and even death in some cases. According to the nonprofit safety group Kids and Car, more than 600 U.S children have died in an overheated vehicle since 1990.
There are several ways to prevent these heartbreaking accidents. Please thoroughly read and practice the suggestions below and educate yourself on the consequences.
Do not leave a child or pet in the car alone, no matter how brief the time period.
According to webmd.com, a heat stroke can occur when the body temperature passes 104 degrees Fahrenheit. That overwhelms the brain's temperature control, causing symptoms such as dizziness, disorientation, agitation, confusion, sluggishness, seizures, loss of consciousness, and/or death.
Reminders! Some parents or caregivers can forget that there is a quiet or sleeping child in the back seat, especially if it is out of their normal everyday routine. For instance, usually the Mother drops the child off at childcare but for some reason the Father is responsible for drop off one day. Give yourself reminders. Put your briefcase or purse in the back seat with the car seat, keep the diaper or book bag visually in the front seat, put an alarm on your phone, note on the dashboard.
Double Check. Get in the habit of looking in the front and back of your car before leaving it for the day
Day Care Check In. Request your daycare provider to call or check in if your child doesn't get dropped off at school without notice or communication from you.
Take action: The National Highway Traffic Safety Administration advises that if you see a child alone in a hot vehicle, call 911 immediately. If they are in distress due to heat, get them out as quickly as possible.
Virginia Tire and Auto offers these simple habits as a preventative practice. We hope you have a safe and fun summer!